Employment attorney Ryan Stygar has gained quite the online following.
Posting to TikTok under the username The Labor Lawyer (@attorneyryan), Stygar helps employees navigate a variety of work-related issues, such as bathroom breaks, pay cuts and much more. His goal? To inform workers of their rights.
So far, his content has earned him more than 1 million followers and over 10 million likes.
Here are some of his more viral posts from the last month:
Pay Cut After 2 Weeks Notice?
According to Stygar, employees who cut a worker's pay because they submitted a two weeks notice are "breaking the law."
"Some businesses have a policy that [say] if you quit with less than two weeks notice, your pay is reduced to minimum wage until your last day," he told viewers.
He went on to explain that while employers can dock a worker's pay for future hours, they cannot dock a person's pay for hours they have already worked. That, he said, is "against the law."
In response to a commenter who asked if an employer is required to tell an employee that their pay is being reduced, Stygar said: "Yes, but the amount of notice required will vary by state. They can't trick you into working a lower rate."
In other words, if a company does have this policy, they have to give an employee notice. They can't just, as one commenter put it, "[give] a reduced paycheck two weeks later."
Writing for CNN Business in 2020, Kathryn Vasel reminded readers that the "majority of workers in the U.S. are 'at will' employees—meaning they can be fired or have their hours or pay reduced—at any time for any reason that isn't illegal or discriminatory."
"While there is no federal law that requires employers give notice of a pay cut, some states require a heads up. For instance, New York requires a notice of at least seven days in advance of a pay change," Vasel explained.
Stygar's full video can be viewed here.
Can Your Boss Deny Bathroom Breaks?
Stygar told viewers in this now-viral video, found here, that employers must allow employees to take bathroom breaks.
"If they're denying it, they need substantial justification," he said.
He also said that bathroom breaks need to be paid, because "federal law requires that [employees] be paid for breaks under 20 minutes."
On its website, the U.S. Department of Labor explained that: "Federal law does not require lunch or coffee breaks. However, when employers do offer short breaks [usually lasting about five to 20 minutes], federal law considers the breaks as compensable work hours that would be included in the sum of hours worked during the workweek and considered in determining if overtime was worked."
Of course, an employer can place "reasonable restrictions" on an employee whose bathroom breaks are "excessive." But Stygar said employers have to be careful about those restrictions.
Let Them Fire You!
When it comes to leaving a job, Stygar said it's better to be fired than to resign.
"When an employer wants to fire you without paying unemployment, and without you suing them, they'll give you the option to resign," he said.
"They might offer a positive reference or say it's to help you save face," he continued. However, he said that this tactic is a "trick."
"Most of the time, you can't get unemployment if you resign," he explained, adding that a worker might also lose their ability to pursue legal action later.
Last year, HuffPost advised those thinking of leaving their jobs to "calculate just how much [they] would receive from both severance and unemployment benefits, and whether going through a termination instead of quitting is actually worth it."
Stygar's full video can be watched here.
Newsweek reached out to Ryan Stygar for comment.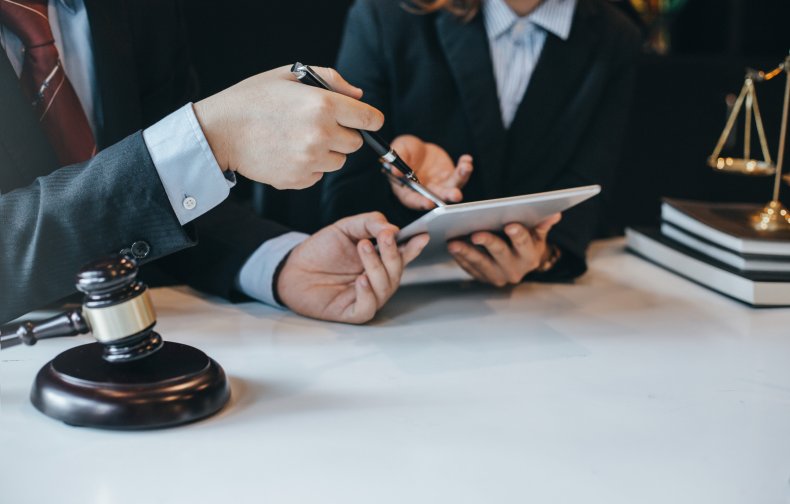 https://www.newsweek.com/labor-attorney-helps-employees-navigate-bathroom-breaks-pay-cuts-more-viral-videos-1670961